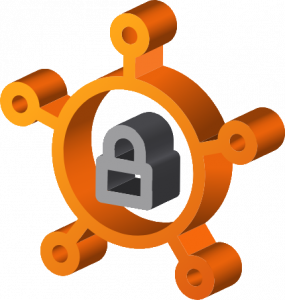 To protect university digital assets security filters have been setup througout network infrastructure.
The university VPN service offers different profiles to control access to university digital resources. Available profiles are:
Accesso risorse UNIPI – This profile allows to access university network IP addresses. All other connection to non-university IP addresses (131.114.x.x) are routed directly using your provider connection.
Internet attraverso UNIPI – If you need to access an Internet service using a university IP address (131.114.x.x) use this profile wich also allows access to university IPs. This profile should be used only if you need an IP university access to browse Internet.
Risorse bibliografiche – Access to digital bibliographic resources will be allowed only through this profile, even when connected to university network.
Personale esterno – Service profile for external personnel.
Install VPN app
PC/Mac installation
VPN is implemented using Connect Tunnel by SonicWALL; you must download and install Connect Tunnel client to connect (choose the version for your platform).
Important: Installation on Mac/Linux requires that on the target system Java is already present.
Smartphone/Tablet installation
Android – Download SonicWALL Mobile Connect app from PlayStore
iOS – Download SonicWALL Mobile Connect app from Apple Store
Configure VPN connection
VPN server is access.unipi.it and it can be configured in Connect Tunnel following few easy steps.
Add configuration: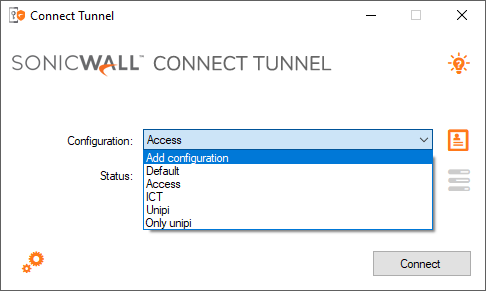 Assign a name to the configuration and indicate server address: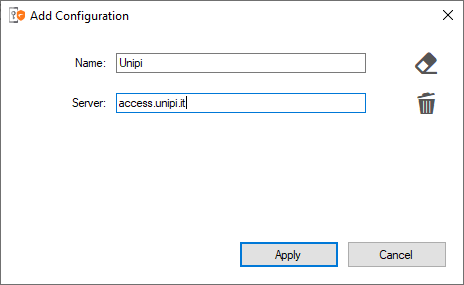 Once a configuration is saved you have to simply select it from the drop down and press Connect. After accepting terms of use, the first time you will be prompted for a login profile, and then for university credentials.
The login profile can be changed by editing the configuration and pressing the eraser icon to forget the login group: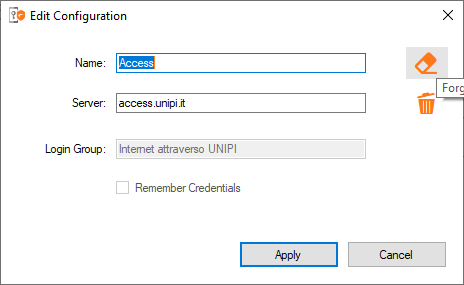 Additional information can be found in the online help guide.
Notice: if you need to use multiple login profiles it is suggested to create multiple configurations and avoid to edit a single configuration by erasing the login profile.